TotW: Team 7
This week, we'll be highlighting continuity care Team 7! The members of Team 7 embody the idea of functioning as one cohesive unit so well that you can find them working together to not only address their patient's concerns, but also to answer these TotW questions! Next time you catch them debriefing after clinic in their invisible boatmobile, say hi!
Team 7 from left to right: Peter Trinh (M3), Kathy Zhang (M2), Keshav Patel (M1)
Mary VanderVeen (M4 - not shown)
1. What famous team would you compare your team dynamic to?
Mermaid man (Mary, M4) and Barnacle boy (Peter, M3) with fanboys Spongebob (Kathy, M2) and Patrick (Keshav, M1) always trying to help!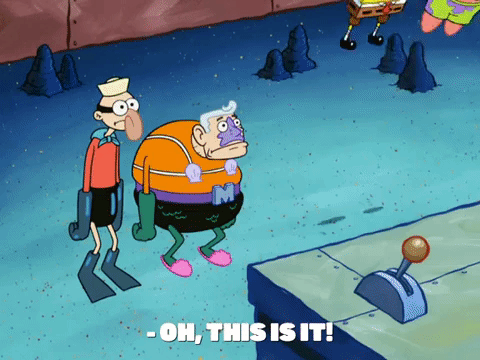 2. Your favorite kind of cookie and why?
Team 7 is DEF Macarons (little French cookies with cream in the middle) - they're light and fun, yet sophisticated with depth of flavor and texture!
3. What game show would you be super awesome at if you had the chance to be a contestant?
This was an easy one: Nickelodeon Slime Time Live - we think this one speaks for itself!